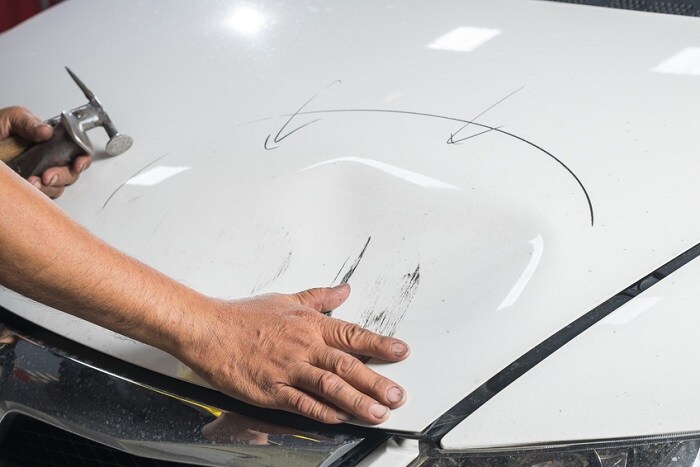 No matter how hard you try to prevent damage, it is sometimes inevitable that your car, truck, or SUV will experience some kind of cosmetic blemish during its life. Whether the damage is small or large, we can accommodate all scratches or dents that appear on the doors, windows, tires, or other areas. Here at Pallotta Lincoln, our exceptional auto repair service staff is ready to help your vehicle look brand new after nearly any kind of cosmetic flaw has occurred.
Recent scratches or dents?
Shopping carts, car doors, keys, and other damaging forces can quickly ruin a perfect paint job. If your Lincoln vehicle recently suffered a scratch or dent, no need to fear. Oftentimes, it is simple and quick to fix minor imperfections that have ended up on your car. Our service professionals harness the talent and experience to have your car, truck, or SUV looking like it did the first time you laid eyes on it in no time at all.
Cracked windows?
Debris from the road and hail storms are common causes of cracked windows and windshields. Thankfully, our service department can get the windows you need and provide a top-quality replacement. In less time than you think, you can drive away in your Lincoln MKX or Lincoln Navigator with new windows and a clear view.
No matter what cosmetic repairs your vehicle needs, our team of knowledgeable service experts are ready to make your car look better than ever before. Schedule your service appointment with us today by calling 866-982-5112. You can also request an appointment online by visiting the "Service & Parts" page on our website. We look forward to helping your Lincoln vehicle look its best!